Choosing the Right SBA Lender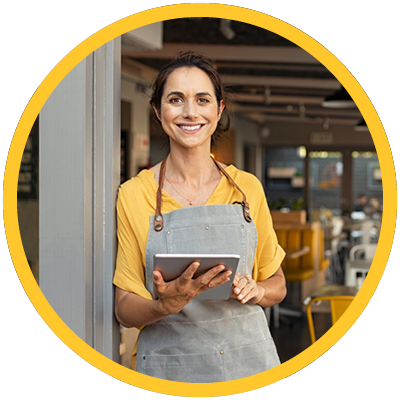 Small Business Administration (SBA) loans can be a game-changer for many small businesses. If you're considering applying for an SBA-guaranteed loan, the first step is to choose an SBA lender. Since the SBA doesn't issue the loan directly, you'll need to select an SBA-approved lender to help you with the loan process. But with many banks to choose from, how do you know which SBA lender is the right fit for you?
Here are some things to consider as you begin your search for an SBA lender to fund your small business.
Is the bank an SBA Preferred Lender?
An SBA Preferred Lender can help borrowers get the funds they need faster than a regular SBA lender. When a bank or financial institution has a "Preferred Lender" status, they have the authority to make final credit decisions on SBA-guaranteed loans. By contrast, non-preferred lenders must submit the loans directly to the SBA for approval, which makes the process longer.
Does your lender have experience and a proven track-record of successful funding?
Look for a bank with proven small business lending experience. SBA loans have different requirements than conventional small business loans, so finding a lender that can navigate all the "red tape" of an SBA loan is crucial. Ask your lender how many SBA loans they typically approve and what to expect from the loan process.
Does your lender understand your business and industry?
Every business and industry has its own particular nuances. Choose a lender that has experience working with businesses like yours, one that can anticipate your needs and will actually get to know you and your business. A lender who knows the SBA and understands the complexities of your industry can better evaluate your entire financial picture to structure a loan that meets your needs.
Does your lender treat you like a person or a file?
Find a lender that you can build a relationship with instead of just one-stop shopping. The right lender will be one who is passionate about helping you achieve your goals and willing to find unique solutions to fit your financial needs. A great SBA lender should be dedicated to finding the right funding option for your project and be willing to go the extra mile for your business — even when roadblocks occur. Your relationship with a lender can be key to making sure your goals are considered and handled for the long run rather than the short term.
Do your research and find a bank that knows your industry, has extensive experience and is a designated preferred lender, and you will be on your way to securing the finances your small business needs.

As a nationwide SBA Preferred Lender, First Bank of the Lake has the resources and extensive experience needed to tailor solutions for your business and guide you down the path to success. Lending decisions are driven by our team of banking professionals who understand your business. We employ our creativity, understanding, experience and expertise to build the right solution for you.
Schedule a Free SBA Loan Consultation Consultation
All loans are subject to credit approval. Restrictions and limitations may apply. First Bank of the Lake does not provide tax, legal or investment advice. All decisions concerning these matters should be made in conjunction with your professional advisors.